Ajinomoto Co., Inc. Makes Food Company Kükre A.Ş. of Turkey
a Wholly Owned Subsidiary
Accelerating Business Expansion in the Turkish Market
TOKYO, August 18, 2017
– On August 17, 2017 (local time), Ajinomoto Co., Inc. ("Ajinomoto Co.") acquired an additional 50% of the stock of Kükre A.Ş., a food company in Turkey, for approximately 181 million Turkish Lira (TRY) (approximately JPY 5.7 billion
*
) and made it a wholly owned subsidiary. With this acquisition, Ajinomoto Co. will accelerate business expansion in Turkey with the intention of further strengthening its operations in the Middle East.
The population of Turkey was about 80 million as of 2016, and the economic growth rate was firm at 5.2% in 2014 and 6.1% in 2015. In 2016, despite the impact of terrorist attacks, a slump in tourism and other factors, growth was 2.9% (source: website of Ministry of Foreign Affairs of Japan), and is expected to continue. In 2011, Ajinomoto Co. established wholly owned subsidiary Ajinomoto Istanbul Food Sales Ltd. in Turkey and began sales of seasonings to restaurants. In 2013, Ajinomoto Co. acquired a 50% stake in premium brand food company Kükre A.Ş., and has been strengthening its existing business in Turkey and expanding business in new areas of food. In 2017, Ajinomoto Co. acquired all shares of Örgen Gıda Sanayi ve Ticaret A.Ş. ("Örgen"), a major food company in Turkey, and has been enhancing its business portfolio in Turkey and rolling out its operations into the Middle East.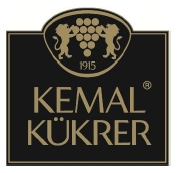 As a result of steady growth in sales of vinegars and fruit sauces and enhanced initiatives for growing small-outlet retail chains since Ajinomoto Co.'s 2013 capital participation, net sales of Kükre A.Ş. in 2016 were approximately TRY 70 million (approximately JPY 2.2 billion), nearly doubling from 2014. Making Kükre A.Ş. a wholly owned subsidiary will enable the Ajinomoto Group to act as a comprehensive food manufacturer in Turkey, adding Kükre A.Ş.'s KEMAL KÜKRER brand liquid seasoning business to Örgen's Bizim Mutfak brand business for bouillon, powdered soups and other products. The Ajinomoto Group intends to further expand its business in Turkey by strengthening cooperation among Ajinomoto Istanbul Food Sales Ltd., Kükre A.Ş. and Örgen.
Ensuring food products business growth with a stronger regional portfolio is a key strategy of Ajinomoto Co.'s FY2017-2019 Medium-Term Management Plan. As such, Ajinomoto Co. is expanding and strengthening its business in Turkey and the Middle East, which it has positioned as "Rising Stars" under the plan. Ajinomoto Co. will continue to contribute to the health and well-being of local consumers through the development of product categories adapted to local eating habits and food culture.
Kükre A.Ş. will become a consolidated subsidiary of Ajinomoto Co. The effect of this change on Ajinomoto Co.'s consolidated results for fiscal 2017 will be immaterial.
*
TRY 1 = JPY 31.31 (exchange rate at the time of the share acquisition)
Reference
Press release dated November 5, 2013
"Ajinomoto Co. Acquires 50% Stake in Kükre A.Ş., a Premium Brand Food Company in Turkey"
Reference
Overview of Kükre A.Ş.
| | |
| --- | --- |
| (1) Company name: | KÜKRE GIDA VE İHTİYAÇ MADDELERİ NAKLİYAT VE ÖZEL EĞİTİM HİZMETLERİ TİCARET VE SANAYİ ANONİM ŞİRKETİ |
| (2) Location: | Istanbul, Republic of Turkey |
| (3) Established: | 1915 |
| (4) Representatives: | Toru Okazaki, Chairman; Sabri Gülel, President |
| (5) Net sales: | Approx. TRY 70 million (approx. JPY 2.2 billion) |
| (6) Number of employees: | 195 (as of July 2017) |
| (7) Business: | Production and sale of vinegars (fruit vinegars, balsamic vinegar), fruit sauces, pickles and other products |
| (8) Capital: | TRY 5,450 thousand (approx. JPY 171 million) |
| (9) Equity ownership: | Ajinomoto Co., Inc. 50%, Gülel family (joint venture partners) 50% |
Equity Ownership after Share Acquisition
| | |
| --- | --- |
| (1) Equity ownership: | Ajinomoto Co., Inc. 100% |
| (2) Share acquisition date: | August 17, 2017 (local time) |
Relationship between Kükre A.Ş. and Örgen
About Ajinomoto Co.
Ajinomoto Co. is a global manufacturer of high-quality seasonings, processed foods, beverages, amino acids, pharmaceuticals and specialty chemicals. For many decades Ajinomoto Co. has contributed to food culture and human health through wide-ranging application of amino acid technologies. Today, the company is becoming increasingly involved with solutions for improved food resources, human health and global sustainability. Founded in 1909 and now operating in 30 countries and regions, Ajinomoto Co. had net sales of JPY 1,091.1 billion (USD 10.07 billion) in fiscal 2016. For more about Ajinomoto Co. (TYO: 2802), visit
www.ajinomoto.com
.
For further information, please contact: